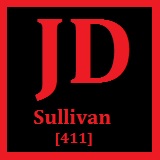 I'm JD Sullivan. I am a Communications & Empowerment Strategist with 30 years experience in website development, Social Media Marketing, plus experiences in Radio Production and Reporting/Editing, to help people tell their story by connecting, engaging, and cultivating community.
I am especially focused on helping non–profit organizations with their branding marketing, website development, and social media needs for enhancing brand awareness, and increasing participation of consumers, contributors and volunteers.
Highlights:
Initiator, creator, and collaborator.
Supervisory experience of volunteers and an intern in media production.
Professional, analytical, and creative with a positive attitude.
Education
Bachelor of Arts in Journalism/Mass Communication at Olivet College Class of 2011
GPA: 3.49 Dean's List Spring 2009, Fall 2010, Spring 2010
I am JD Sullivan . I have served in the non-profit sector for many years directly serving people from a variety of backgrounds and need. I have a BA in Journalism/Mass Communication. I specialize in helping non-profit organizations to effectively communicate their mission, engage with their audience, secure funding, and advance their cause.